Day 1 :
Keynote Forum
The University of Texas at Dallas
USA
Time : 10:00-10:25
Biography:
Aage R Moller completed his Doctor of Medicine from the Karolinska Institute, Stockholm, Sweden, in 1965. He spent 12 years teaching neuroscience research at the same institution after which he immigrated to the USA and became Associate Professor of Otolaryngology at the University of Pittsburgh School of Medicine, later Professor of Neurosurgery at the same institution 1978-1998; 1998-present he is at The University of Texas at Dallas School of Behavioral and Brain Sciences as the Founders Professor and Distinguished Lecture of Cognition and Neuroscience. He is author of 205 articles in refereed journals, 16 single author professional books, co-editor of 9 books, most recently "Textbook of Tinnitus" by Springer 2010.
Abstract:
Tinnitus has many different forms and it seems unlikely that the same treatment will be effective for all different forms of tinnitus. Recent studies of tinnitus in humans and in animal models have reveled many similarities between severe tinnitus and chronic neuropathic pain. Activation of maladaptive neural plasticity plays an important role in creation and maintaining the symptoms in some forms of tinnitus and chronic neuropathic pain. Recent studies using electrical stimulation of the vagus nerve for reversing such "bad" plasticity have shown promising results in treatment of some forms of tinnitus. Transcranial magnetic stimulation (TMS) can activate specific parts of the brain and it has a beneficial effect on some forms of tinnitus, as has deep brain stimulation. Electrical stimulation of the skin behind the ears can reduce some forms of tinnitus. The phantom sound of tinnitus is often accompanied by conditions that affect sleep, the ability to do intellectual work and life in general. Some people experience fear of sounds. These conditions are best described as suffering and they often impair the quality of life to a greater extent than the tinnitus sound. The degree of suffering is not directly related to the strength of the tinnitus sound. New development in neuroscience have shown that strengthen or weakening of connections in the brain play important roles in some forms of tinnitus. These and other recent findings in neuroscience may become important in development of new and more effective treatments of tinnitus.
Keynote Forum
Dr Kumaresh ENT Clinic
India
Time : 10:25-10:50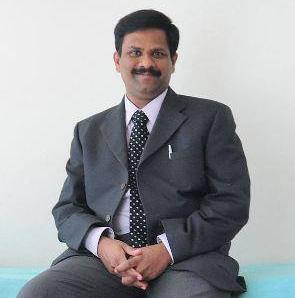 Biography:
Kumaresh Krishnamoorthy after completing his residency in 1999 pursued advanced clinical fellowship training in the US in both -Head and Neck Surgery and Otology & Neurotology. He is one of the few in India to have a dual fellowship degree. He is an honorary faculty at Bangalore Medical College, India and he started the Cochlear Implant program which was the first in a tertiary teaching Government hospital in Karnataka. He instructs in hands-on workshops on head and neck and Otology courses. He has authored text book chapters and has contributed articles in peer reviewed journals. He is actively involved with cutting edge research in the areas of his specialization. Microbial Robotics (formerly Bacterial Robotics), a life science firm developing microscopic BactoBots™ recently appointed him, as its Director, Clinical Surgery – India, for its soon-to-be-formed medical device subsidiary.
Abstract:
Head and Neck surgery previously was in the domain of the general surgeons and now rightfully is slowly moving to the Otolaryngologists. Unlike the Western Nations, head and neck as a subspeciality is slowly getting recognised in our part of the world. Few National bodies have taken the initiatives in formulating guidelines and in training prospective specialists at various centres. The Otolaryngology 2015 is an opportunity for the young specialists to explore the current opportunities in the field of head and neck surgery. This forum will also help in understanding the current knowledge from the best experts in this field. Head and Neck comprises of vital structures within a critical narrow field and any small mistake is going to have fatal implications for the patient. Unlike yester years where disease removal/cancer free survival was the goal of any treatment the goal now is to achieve better cosmesis. Incisions are planned to achieve aesthetical recovery. Some of the surgeries frequently undertaken by the surgeon are: Thyroid, salivary gland surgeries, airway stenosis correction, carotid body tumours and cancers of the head and neck. In this key note address, the author will describe the various interesting head and neck surgeries undertaken by him.
Keynote Forum
Sint Lucas Andreas Ziekenhuis
Netherlands
Time : 10:50-11:15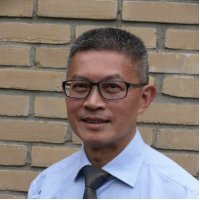 Biography:
Joep Tan is ENT surgeon and operational manager of the department of ENT at the Sint Lucas Andreas Hospital in Amsterdam, currently the largest in the Netherlands by volume of surgical and non-surgical treatment of obstructive sleep apneu syndrome. After an interruption is his medical study to complete a PhD in the basic sciences of neuroanatomy and neurophysiology at the Erasmus University Rotterdam he decided to continue the clinical part of his medical training, followed by ENT residency at the Academic Medical Centre of the University of Amsterdam, the Netherlands.Next to his clinical and managerial duties he is involved in optimising patient treatment logistics within various sleep clinics.
Abstract:
Obstructive sleep apnea(OSA) is characterised by collapse of the upper airway. The levels and direction of the collapse can be assessed with drug induced sleep endoscopy (DISE), a sedation technique requiring a balancing act between sleep depth and autonomous pulmonary ventilation. There is increasing evidence that endoscopic findings can predict the outcome of surgical and non surgical treatment of OSA. The presentation will address the current evidence on the diagnostic impact of drug induced sleep endoscopy on the treatment options of obstructive sleep apnea and the organisation of a safe and reliable workflow when confronted with an increasing number of patients.
Break:
Coffee Break 11:15-11:30 @ Al Dhiyafah Pre Function Hall